See how a lot Colorado Springs has modified in 74 years with this interactive map – Colorado Springs Gazette
A website developed by a Colorado Springs company invites you to step back in time. The website offers a free interactive aerial map showing what the city looked like in 1947 compared to 2018.
Manipulating the card is a breeze. Start with the heading on digitaldeepmap.com/cos.
In the menu below, select the option "Aerial photos of 1947". Then select the "Satellite" option from the top right menu. The old images appear on the right side of the card, and the modern 2018 images appear on the left.
Use the vertical slider in the middle of the card to swipe between the old and new images. Once you get a feel for it, you can pan and zoom in on any part of the city you want to see. You can also view older maps of the city.
The results are impressive, even in an older neighborhood that didn't seem to have changed much over several decades.
Check out the modern picture of the Patty Jewett Golf Course below. Then take a look at the 1947 version and you will see some amazing differences. The east side of the course did not exist in 1947.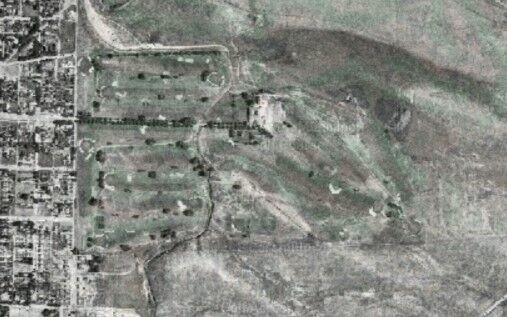 Here's another blast from the past. The photo above shows the divergent diamond exchange on Fillmore Street, which runs off I-25 and was completed in 2016. In the photo from 1947, the traffic junction does not exist and neither does I-25.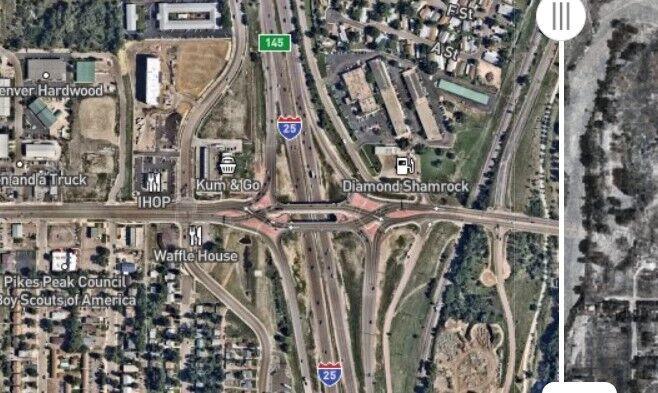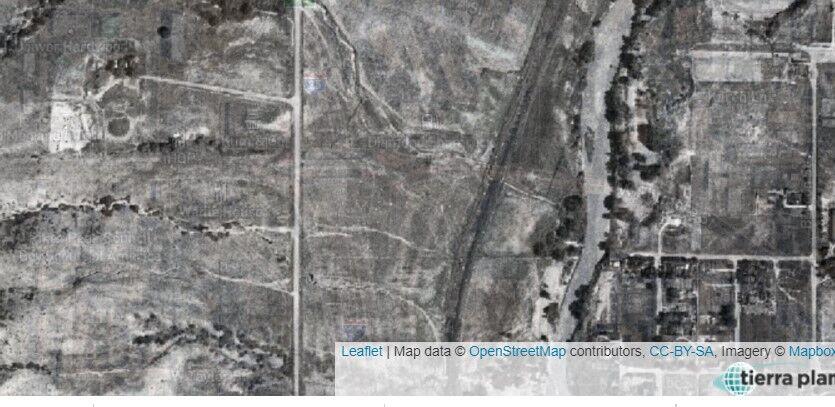 The website was designed and created by Kevin Knapp of Colorado Springs and the team at Tierra Plan. You are the company that developed the Story of Us digital exhibit at the Colorado Springs Pioneers Museum and the Story of Us online website, which can be found at http://cspmstoryofus.com/.
Just in time for the city's 150th birthday, Tierra Plan has also developed a mobile version, which you can view here.
"We created the Colorado Springs Historic Map Explorer as a side project a few years ago while we were working on another project for the Colorado Springs Pioneers Museum," said Knapp. "We created the website for free in the hopes that it would become a community resource for people to easily explore some of the Pioneers Museum historical maps. It has grown since then. I think we now have around 35 maps and old pictures in it.
We would like to see more people using the site, especially children and educators. It could be a great learning tool and a lot of fun so please share. We'd really love to hear how people are using it, and if we can help educators let us know. "